Director's Report (3rd Quarter - 2009)

It's hard to believe that my six month benchmark as the new Director of the Department of Human Rights and Equal Opportunity (HREEO) is upon us. I've been blessed to work with a very talented group of employees who are energetic about their work and committed to delivering the best possible service to our tax payers in the areas of contract analysis, public purchasing, contract compliance, small business assistance, human rights investigations, and printing, duplication, and design services. To say that our plates are full would be an understatement. Yet, we continue to rise to the challenge in not only meeting our day-to-day responsibilities, but increasing our visibility and working beyond the scope of ordinary work.
Upon reflection of my first six months in this position, I thought it would be helpful to review the work that we've engaged. And while I am happy to report that we started out with a bang and have covered a significant amount of grounds, there is still a long road ahead of us with many, many more accomplishments to reach.
Accomplishments first 6 mos. (March – August 2009)
Conducted one-on-one interviews with all department staff
Negotiated revised language to better align the Project Labor Agreement Resolution with the HREEO Department's mission
Participated in extensive budget preparation meetings for the 2009 and 2010 budget years
Revised the HREEO department's website
Hired interns for the CERT program which resulted in a reduction of the CERT backlog
Entered into a software contract for the automation of prevailing wage compliance, affirmative action compliance and vendor outreach contractor reporting
Hired Census Coordinator and launched the City's 2010 Census Project
Restructured compliance functions under one unit for improved delivery of services
Met with 36 different groups of community leaders and partners to discuss partnership opportunities
Attended 15 luncheon meetings with various community groups
Created and implemented the Emergency Medical Services (EMS) Academy for 40 low-income youth of color to prepare them for Firefighter Exam in January 2010 and the Emergency Medical Technician (EMT) certification exam
Developed and distributed the Youth and Family Guide
Hired a Section 3 Coordinator and launched the city's Section 3 program
Created a department-wide newsletter
Launched the Engineers and the Architectural Partnership Program.

Designed to bring together small-, women-, and minority-owned firms with larger engineering and architectural firms and facilitate partnership opportunities
Goal of the program is to increase the capacity of small-, women-, and minority-owned firms to compete in the marketplace
An engineering networking event hosted by the HREEO Department to kick-off a new engineering services contract was attended by over 90 firms, including small-, women- and minority-owned firms. Also in attendance were five minority business development and retention groups, the Minnesota Department of Transportation, the Metropolitan Council and the City of Minneapolis.
Luz María Frías
Director
Human Rights Division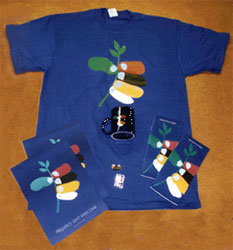 The Human Rights division of the Department of HREEO enforces Chapter 183 of the Saint Paul City Ordinance. The division's core functions are discrimination complaint investigation, Affirmative Action compliance, Federal Labor Standards compliance, and community outreach and education.
The goal of discrimination complaint investigation is to foster and create equal opportunities for all to obtain employment, education, real property, public accommodations, public services, contracts and franchise without regards to race, creed, religion, sex, sexual or affectional orientation, color, national origin, ancestry, familial status, age, disability, marital status or status with regard to public assistance in the City of Saint Paul. Anyone who feels that his or her rights have been violated with regards to any of the above areas on the basis of any of the above protected categories can file a charge of discrimination that will be subject to an impartial investigation and determination.
The goal of Affirmative Action compliance is to enforce the City's Affirmative Action Program so that vendors doing business with the City implement fair employment practices in their workforce, set goals to diversify their workforce to reflect the diversity of the community, and set goals to hire women and minorities for City assisted construction projects. For further information, please visit our Human Rights division website at http://www.stpaul.gov/index.aspx?nid=2403 or call (651) 266-8966.
HREEO Spearheads the Emergency Medical Services (EMS) Pilot Academy Program
City of Saint Paul Launched First-in-the-State Program to Attract Minority Youth to EMS, Firefighting Careers
HREEO led the initiative to establish a new Emergency Medical Services (EMS) pilot academy program that seeks to open doors for young adults from low-income households and of diverse ethnicities, women, and bilingual ability to careers in EMS and firefighting began on July 6, 2009.
As the first-in-the-state program – an extension of Mayor Chris Coleman's Ready for School, Ready for Life education initiative – the EMS Academy is a ten-week intensive Emergency Medical Technician (EMT) and firefighter awareness program designed to provide opportunities for minority young adults, between the ages of 18 and 24 who live in Ramsey County, to learn job skills and qualify them to take the EMT certification exam and once certified, the firefighter test in Saint Paul. The goal of the program is to build an EMT workforce that is reflective of the communities that EMS serves in Saint Paul.
Recruited through the City's Parks & Recreation's Youth Job Corps and Ramsey County's Workforce Solutions, participants are hired and paid to attend the ten-week certification and job competency program. After successfully completing the training, participants receive a certificate in Emergency Medical Services and qualify to take the EMT certification exam and the Saint Paul firefighter test. Participants also receive college credit for successful completion of the academy.
The program was a collaborative initiated by the Department of HREEO, Saint Paul Fire Department, Saint Paul Parks and Recreation Department, Ramsey County, and Inver Hills Community College. Financial support was secured from The Saint Paul Foundation, F.R. Bigelow Foundation, Greater Twin Cites United Way, and The Otto Bremer Foundation as well as Allina Medical Transport, Fire Fighters United of Saint Paul, the Fire Supervisors Association and the Saint Paul NAACP. In addition, Saint Paul City Councilmembers Carter, Kathy Lantry, Russ Stark and Pat Harris each designated a portion of their COPP funds to make the academy possible.
A second academy started on September 16, 2009.
Architectural-Engineering Partnership Program Initiative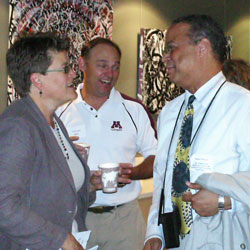 On August 7, 2009, the HREEO Department hosted an engineering networking event at the Amherst Wilder Foundation in Saint Paul, Minnesota.
Over 50 engineering firms attended the event. In addition, representatives from minority business development and retention community partners were present: Association of Architects, Selby Area Community Development Corporation, Medtronic, the Association of Women Contractors, Metropolitan Economic Development Association, and the Midwest Minority Supplier Development Council. Also in attendance were governmental representatives from the HREEO Department, the City of Minneapolis, the Saint Paul Port Authority, Ramsey County, the Minnesota Department of Transportation and the Metropolitan Council.
Introduced by the HREEO Department Director, Luz Maria Frias, this new initiative is designed to connect architectural and engineering firms that are women-owned (WBEs), minority-owned (MBEs) and small business enterprises (SBEs) with larger established engineering and architectural firms. This new partnership initiative will be beneficial to all participants. Smaller engineering and architectural firms will have the opportunity to work with more established firms to build their capacity. Larger firms will have the opportunity to make connections and identify qualified subcontracting firms. Moreover, both small and large firms alike will have extensive networking opportunities available.
The current Master Contract for engineering services offers two tiers of engineering firms. The HREEO Department pre-qualified 24 Tier I firms with smaller capacity and 45 Tier II firms with larger capacity. This structure is perfect for facilitating the coordination of partnerships and will be replicated in future contracts, including the upcoming Master Contract for architectural services that will be advertised by the HREEO Department in September 2009.
The Architectural-Engineering Partnership Program Initiative will be modeled after the successful Office of Minority Business Development & Retention Construction Partnering Program currently coordinated by the Metropolitan Economic Development Association and the Association of Women Contractors. The HREEO Department plans to release a Request for Proposal in September to identify a qualified organization to coordinate the Architectural-Engineering Partnership Program.

2010 Census Initiative is Launched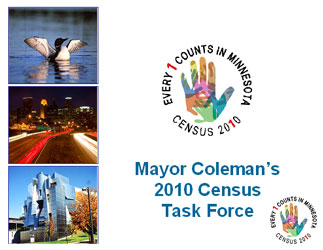 Census Day is April 1, 2010! The HREEO Department launched the 2010 Census Initiative and is proceeding in full force. Our department is charged with ensuring that every resident of Saint Paul is counted in the 2010 Census. Answering the Census questionnaire is easy: only 10 questions are included and it should only take 10 minutes to complete.
Leila Paye, our Census Coordinator, is currently working with Mayor Coleman's 2010 Census Task Force, developing a Census webpage on the City's website, attending community events and conducting department presentations. In just a few short months, we have distributed Census materials to thousands of residents at community festivals, parades, and community events.
More information on our Census efforts will be included in the next newsletter. To learn more about the 2010 Census, please visit: www.mn2010census.org, www.census.gov/2010census, or contact Leila Paye at (651) 266-8916.
Section 3 Coordinator
Charles Gbadebo was recently hired as the City's Section 3 Coordinator for the HREEO Department.
Section 3 is a provision of the Housing and Urban Development Act of 1968 that promotes local development, neighborhood economic improvement and individual self-sufficiency.
Section 3 is both race and gender neutral. The preferences provided under this regulation are based on income-level and location. The Section 3 regulations were designed to encourage recipients of HUD funding to direct new opportunities to low- and very low-income residents, and the businesses that employ these persons, within their community regardless of race and/or gender.
What businesses are eligible?
A business that is 51% or more owned by Section 3 residents; or
Employs Section 3 resident for at least 30% of its full-time permanent staff; or
Provides evidence of a commitment to subcontract to Section 3 business concerns 25% or more of the dollar amount of the awarded contracts.
What individuals are eligible?
Public Housing residents; or
A person who lives in the area where a HUD-assisted project is located and whose household income falls below HUD's income limits.
What is a Section 3 covered project?
A Section 3 covered project involves the construction or rehabilitation of housing or other public construction such as street repair, sewage line repair or installation, updates to building facades, etc.
To learn more about the City's Section 3 program, please visit the Section 3 website at www.stpaul.gov/section3 or contact Charles Gbadebo at (651) 266-8900.
Youth& Family Guide
The HREEO Department developed and distributed the Youth and Family Guide in response to the need to provide more information to our families about available resources.
To download your copy of the Youth and Family Guide, please visit: www.stpaul.gov/mayor, click on Mayor's Priorities, then Education, then Second Shift/Out of School Time.
Raising Awareness: Service Animals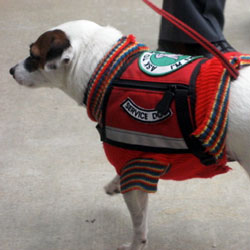 Currently underway is HREEO's efforts to educate businesses located in Saint Paul on the city ordinance that addresses service animals. Consistent with federal and state laws, the City of Saint Paul Legislative Code, Title XVIII, Chapter 183, Sec. 183.02 and 183.14 requires that locations normally open to the public must also allow trained service animals to accompany people with disabilities onto such premises. Service animals are usually dogs, but may also include cats and birds. Service animals are typically identifiable with visible badges, special collars and/or harnesses, or their owners possess the proper licenses or certification paperwork.
Since failure to comply with this law may result in discrimination charges or lawsuits based on the disability of the person using the service animal, and many small businesses in Saint Paul are unaware of this law, HREEO staff have developed informational postcards addressing this law. These cards are available to businesses in Saint Paul and can be obtained by calling the Human Rights Office at 651-266-8966 or by visiting our website at www.stpaul.gov/hreeo.
Like most laws, exceptions exist:
Businesses may exclude a service animal from their premises when the animal's behavior poses a direct threat to the health and safety of others.
Businesses are not liable for damages or injuries caused by the service animal while the person with the disability is present.
If you have questions regarding the use of service animals in the City of Saint Paul, contact HREEO at 651-266-8966.
Notice: You have received an introductory edition of HREEO's department newsletter. If you are interested in receiving future editions of the newsletter, please subscribe by clicking here or visiting www.stpaul.gov and clicking on the e-Subscription icon. You'll find our newsletter under Newsletters > Human Rights & Equal Economic Opportunity.